Soo... I'm here in Louisiana for my 2nd National Whole Brain Teaching Conference! We start tomorrow and I am so excited! I thought I would catch up on some blogging while I am sitting in my hotel room tonight... and what better way that to link up with another Whole Brain Teacher!
Melissa fro

m

First Grade Frame of Mind and myself will be linking up to blog about our takes on each chapter from Coach B's newest book 122 Amazing Games!
JOIN OUR FACEBOOK GROUP TO LINK UP & TALK ABOUT EACH CHAPTER! You can join the conversation whether you have a blog or not! We would love to hear from you!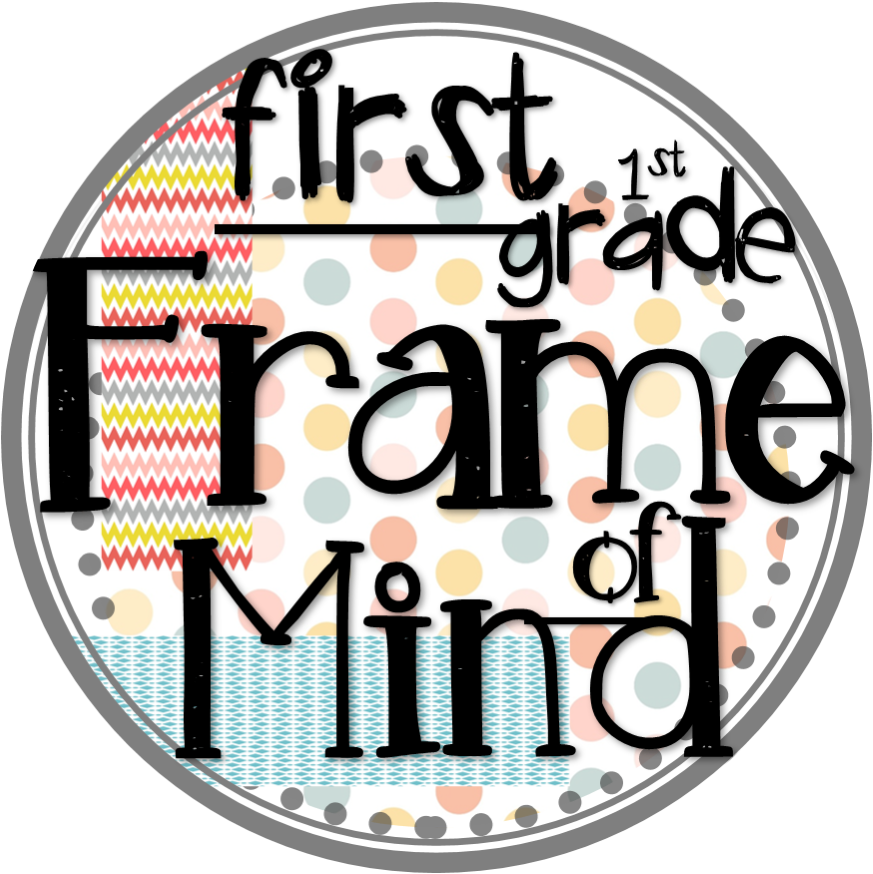 And I will be adding details from the conference for the next 3 days on:
Twitter - find me @WBT_HeidiMartin (we will be using Twitter during the conference to ask and answer questions!
And through all of these, you can find us at #2015WBT #WBT1st or just simply #WBT
And before I get started with the book, I want to share my TpT Seller Challenge for Makeover Madness with you since it is relevant! I made over my WBT Rules Coloring Book that I use the 1st week of school! I added a cover AND I added in the DIAMOND RULE! You can get your copy for FREE by clicking here!
Okay, lets get started! So ... I have to say this book is so amazing and if you do not have it yet, please click the link above to order your copy today! No matter what or where you teach, this book WILL transform your class and your career!
Chapters 1 & 2 are mostly about the basics of WBT ~ the BIG 7!
Since I blog A LOT about my WBT Journey, for some of these, I am going to link back to previous posts with information about each strategy!
#1 & 6 ~ Class/Yes & Hands and Eyes
If you have started Class/Yes you are on your way to teaching heaven! This is the basic attention getter that WBT uses. You say CLASS and your class responds with a big loud unison YES.... THEN, they are silent and eyes are on you! My biggest advice for this is to practice this as much as you can and do not accept a Class/Yes that does not have all students ready to listen afterwards! Use the scoreboard (#4) to help you practice this! Also, in Chapter 4, we will get into more of the FUNTRICITY you can add to your class/yes to keep it working ALL YEAR LONG!
Use Hands & Eyes as an attention getter for your REALLY BIG POINTS and there are some fun games in the proceeding chapters for this strategy as well!
#2 ~ The 5 Rules & the Diamond
So, I recently blogged about how to get rid of your clip charts and included my FREE 5 Rules Posters that you can get on TpT for FREE if you click here. (This is going to be my next TpT Makeover!) In Chapter 2, Coach B talks about each rule and then provides steps for implementation. Here is a quick synopsis!
Coach says "Students open their books slowly because we never teach them how to open their books quickly!" I love this! He recommends (and I agree) teaching this rule immediately and practicing it over and over! Last year, I introduced this on the 1st day of school when we were organizing and putting away school supplies! Coach also talks about the three-peat... I used this last year as well and I love it! I say "Math Journals please!" and students reply "Math Journals, Math Journals, Math Journals" AND THEN they open their desks to take out their Math Journals... and they do it QUICKLY!
A new idea I have not heard before is that Coach says when a student is ready, they put both hands in the air, wiggle their fingers, and murmur "yea" as a celebration until YOU sweep your hands across the air! This helps the students who might be a little slower! How FUN is this?!
Rules 2 & 3 are also introduced right away and should be practiced as much as possible (Coach says at least 5 times a day). So when a student talks out, you say Rule #2 and the class replies RAISE YOUR HAND FOR PERMISSION TO SPEAK (with gestures). This is how you rehearse all the rules and will save you so much valuable time in the classroom!
I just love Coach's idea to practice the wrong way and the right way. All students LOVE the opportunity to break a rule! Why not give it to them and let them do it before they try to do it on their own! This works so well!
I love that Coach reminds us to teach our students what smart choices are and not just that this is a rule! He says that many students will reply that their choice was smart and we can respond by saying, "Okay. But what would be a smarter choice?" --- I LOVE IT!
Okay, this rule practice might be my favorite! Coach says that when you are rehearsing this rule, you should call on a student to role play with you and actually let them backtalk you! How awesome is this for the students?! Especially those beloved rascals, right? Show the students what behaviors will keep their teacher happy and what behaviors will not! Practice and role play!
Finally.... the DIAMOND RULE! Here is the NEW poster!
I love this new rule! Keep your eyes on the target.... stop those wandering eyes which lead to wandering minds with this simple, fun rule! Coach says you can introduce this rule whenever you feel necessary! Again, role play examples of wrong way and right way and this time, let students be the teacher when the other students are practicing the wrong way so they know what it feels like when YOU are teaching & the students are looking every which way! This could be such a fun rehearsal!
Oh, and I have to share this photo again! WBT Rule Buttons! Fingers crossed that they have more of these this year!!!
#3, 5, 7 ~ Mirror Words, Teach Okay, & Switch
Coach talks about casual gestures and memory gestures when you are using mirror words. I love this because we use gestures ALL the time but it is helpful to know the difference. Memory gestures are the gestures linked to CORE CONCEPTS & casual gestures are ones you use in mini-lessons (I refer to them as the ones the students or I make up on the spot)!
Teach Okay is my personal favorite and I love how Coach says this is the alternative to the traditional and "weary" think-pair-share. Its so true! My students are so much more excited to teach when they get to clap, snap, stomp, yell, etc before they do! ***FUNTRICITY IS KEY HERE!*** He also says that you might be concerned about giving students "thinking time" which for some reason, has been a big push in my district lately! Think time, wait time, etc.... Coach says when we give them that time, we have no way to actually tell what they are thinking about! And I know as an adult learner, if I am given wait time, I am definitely not on task! When we use Teach Okay, they are essentially thinking out loud and can have their neighbor help them. This way we also have a way of knowing what the student is thinking about because they are saying it! Switch is another favorite of mine but I feel that my little firsties definitely need practice and reminders that even when they are not teaching, they are still mirroring their partner's gestures! 100% engagement 100% of the time! TEACHER HEAVEN!
I just blogged about HOW TO GET RID OF YOUR CLIPCHART and explained scoreboard as part of the process! You can see my blog post about this by clicking HERE!
Chapter 3 has some really fun ways to keep the funtricity in your scoreboard so look for that blog post coming soon!
I hope you find this blog post helpful if you are just starting out with WBT! Don't give up on it and don't get stuck at CLASS YES! If you have this book too and would like to link up with us, please comment below! We would love to get more WBT Teachers on board! Don't forget to check out First Grade Frame of Mind to hear her take on the first 2 chapters!
And follow our journey at the conference! I brought my husband and my co-worker (who came with me last year)! I am so excited to learn more and share this journey with awesome people!